Chazey Partners – Management Consulting
Chazey Partners is a practitioner-led global management consulting and advisory services firm. We bring a unique blend of real-life, practical, hands-on experience, empowering our clients to strive for world-class excellence through Shared Services, Business Transformation, and Robotic Process Automation. We pride ourselves in helping businesses and public sector organizations achieve operational excellence…
Chazey Solutions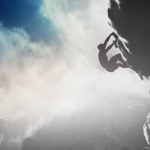 "Shared Services", is a delivery model for the effective and efficient delivery of non-core services to the business. It employs a specialist team, geographically unconstrained, and focuses on the requirements of the customer. Shared Services is characterized by its client-focus, use of technology, and implementation of leading practices.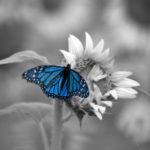 The success of a Transformation initiative hinges on adequate preparation across a number of areas, including customer, technology, processes, and people. In Chazey, we have developed our own methodology of Four Critical Success Factors to consider in any transformation. Our business transformation tools, approaches, and accelerators help you to re-shape your business operating models to provide breakthrough value.
We are now entering the fourth Industrial revolution! The rise of Intelligent Automation, including Robotic Process Automation, is a big part of this new wave and will have a profound impact on the way work gets done. A hybrid workforce, made up of a mix of humans and bots, is inevitable. People and businesses will need to embrace the new economy and learn new skills to take advantage of this opportunity and to stay competitive.
Events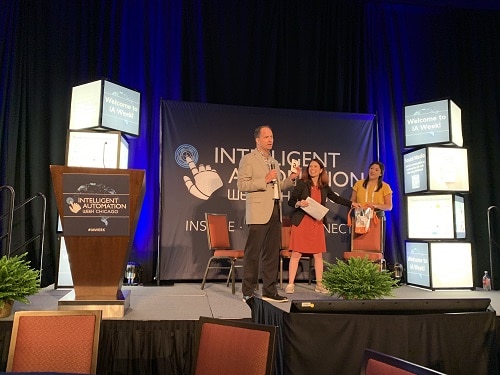 SSON's Intelligent Automation Week
Hyatt Regency
601 Loyola Ave
New Orleans
Louisiana

70113
US
Runs December 3 – 6. 2019.
Chazey Partners will be Presenting!
This event focuses on Robotic Process Automation, Machine Learning, Cognitive Technologies, and Artificial Intelligence in the Shared Services and Outsourcing community. Attendees will gain insights and be updated on the happenings in digital transformation.
At the event, Chazey Partners, will be presenting a session on developing effective IA Pilots.
Research shows that approximately 50% of IA Pilot Programs fail. Thus requiring an organization to re-evaluate their failed programs and to try again.
In this session, we focus on Pilot Design Thinking Principles, ensuring the pilot program is user-centric, meets the diverse needs of your IA customers, and allows for further program growth and improvements.
Presenting the session will be Chazey Partners' own CEO & Founder, Phil Searle, joined by Craig Ackerman, our Global Head of RPA.
To learn more about the event, please visit: SSON Intelligent Automation Week New Orleans.
View this page in:
Español (Spanish)

Português (Portuguese (Brazil))