Robotic Process Automation
Automate. Scale. Add-Value.
"We are now entering the fourth Industrial revolution! The rise of Intelligent Automation, including Robotic Process Automation, is a big part of this new wave and will have a profound impact on the way work gets done. A hybrid workforce, made up of a mix of humans and bots, is inevitable. People and businesses will need to embrace the new economy and learn new skills to take advantage of this opportunity and to stay competitive."
What Is Robotic Process Automation & Intelligent Automation
Robotic Process Automation or RPA means the application of technology that enables computer software to partially or fully automate human activities that are manual, repetitive and rules based. The frequently used term 'robot' is slightly misleading…in simplest terms, RPA is automation software, not shiny robots. Bots interpret, trigger responses and communicate with other systems in order to perform a vast variety of repetitive tasks. Bots transact in any IT application or website in the same way a human would, click by click, once "trained" on what steps to follow.
Intelligent Automation (IA) is an emerging set of new technologies that combines fundamental process redesign with advanced automation techniques utilizing Robotic Process Automation, Machine Learning, Natural Language Processing, and Artificial Intelligence. It is a suite of business-process improvements and next-generation tools that assists the knowledge worker by removing repetitive, replicable, and routine tasks. And it can radically improve customer journeys by simplifying interactions and speeding up processes.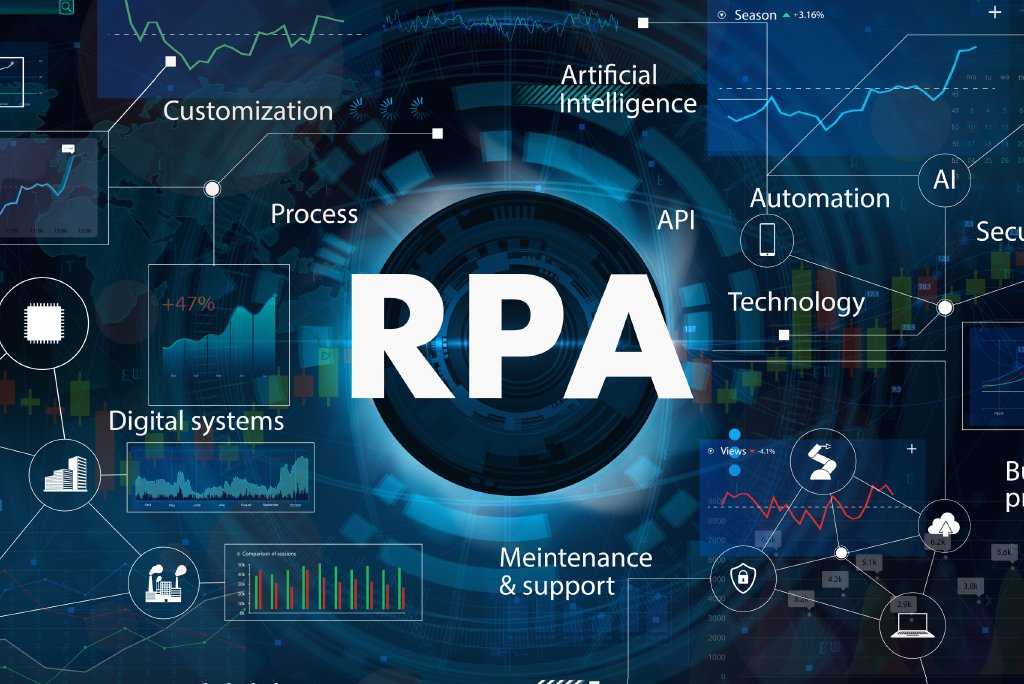 Take a deep dive into Shared Services Definition, RPA Benefits, End-to-End RPA Implementation 5 Pillars, and more.
Like with other transformations, business leaders should adopt a structured framework with clear, tangible benefits and correctly defined expectations before embarking on an RPA journey. There is a critical need for a comprehensive approach that entails business strategies and multi-disciplinary governance between all relevant business functions. Implementation should be part of a comprehensive strategy, with proper planning, engagement with key stakeholders, and clear management of change and resources – all supported by new operating models and frameworks to function optimally.
End-to-End Robotic Process Automation Implementation
With all sound propositions, business leaders are advised to develop a structured framework as the building blocks with clear, tangible benefits and correctly defined expectations before implementing Robotic Process Automation initiatives…
RPA Assessment & Process Suitability
The goal of Process Review Mapping and Assessment, is to evaluate the extent of activities suitable for automation and document the end-to-end processes in sufficient detail to build an RPA pilot. As part of this Robotic Process Automation Assessment, we consider what other transformation opportunities are available for eliminating, simplifying and standardizing before, in lieu of or in addition to automating…
RPA Business Case & Automation Roadmap
RPA programs are characterized by rapid Return on Investment (ROI), especially after the initial launch, once stakeholder engagement and education begin to drive a robust pipeline of additional RPA projects. It is essential to develop an RPA Business Case to define your RPA vision and objectives, quantify and estimate expected costs, savings, value, ROI and timelines…
Following the Assessment and Business case phases, we build and implement the pilot robot(s), delivering capabilities in successive iterations to facilitate testing, troubleshooting and change management activities. We monitor, measure and report the outcomes and results of the POCs / pilots to ensure that the automation is achieving the expected benefits…
Building An RPA Center of Excellence (CoE) & An Operating Model
The RPA journey is best viewed strategically versus tactically. Most companies establish a Center of Excellence (CoE) to oversee the RPA project pipeline, project prioritization, solution development, project delivery, training, standards, governance, business sponsorship, engagement, and value realization. At Chazey, we recommend building your own RPA and automation expertise internally…
Bots Development & Management
For the development of each robot, Chazey Partners will follow our proven and tested 6-step approach. We work with an identified subject matter expert (SME) to ensure all steps are adequately and appropriately documented for developing each automation. We will then deliver the automation capabilities in successive iterations to facilitate testing, troubleshooting and change management activities……
5 Core Pillars to Launch, Scale and Maintain Your RPA
Our RPA Software Partners
Our experienced RPA experts can help assess, design and build robots on multiple tools while training your team on how to monitor, maintain and prioritize future bots. We have certified implementation with multiple leading software providers including the following software companies:
[RPA Trends 1] Scaling your RPA
We know what it takes to help you get there.