By Chuy Michel, Global Head of RPA, Chazey Partners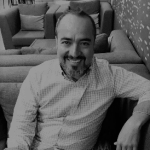 What a Robotic Process Automation/Intelligent Automation (IA) Center of Excellence (CoE) is NOT?
When I think about what a Robotic Process Automation (RPA) / Intelligent Automation (IA) Center of Excellence is, I always start by reminding myself what a RPA/IA Center of Excellence is NOT.
Firstly, a CoE is not a large bureaucratic office, but rather an agile Central Governing Body to provide AUTOMATION SERVICES for its organization in the form of support, advise and standards across the lifecycle of any automation.
Secondly, a CoE is not a bunch of engineers developing RPA. It is the combination of People, Process & Technology helping and empowering organizations to accelerate time to value with RPA and other emerging technologies, such as Machine Learning.
Finally, a CoE is not an isolated group of technical individuals. Instead, teams in a CoE unit must have process and business skills to then become a core component of the digital transformation of the enterprise…The CoE must become the evangelist and catalyst of automation.
To summarize, a proper CoE is a launch platform to scale RPA, IA & Hyperautomation with tactical and strategic goals, creating a new ecosystem that enables the exponential growth of automations, and re-uses knowledge and automation assets.
What value does a CoE bring to a company's IA implementation?
Keep in mind that a CoE is not a prerequisite to launch an RPA program. More than 70% of organizations start RPA with a proof of concept and a handful of automations to learn from and to understand the value of RPA to the organization.
However, as RPA implementations expand within your organization, a set of greater challenges emerges, such as scaling up, more complex governance, vendor selection, robot maintenance, RPA orchestration across departments, among others. In any given automation journey when you are trying to grow the number of automations and tap into more complex processes, the lack of a governing body, policies, procedures, workflows, and resources to support automations is a high risk to the organization. Think about your CoE as the aggregation and coordination of trainning resources, processes and technology, to enable the end-to-end lifecycle of any given automation in production, including managing efficiently multiple robots performing tasks that touch many business units, functions, and/or internal/external customers.
So back to the CoE definition, it is essentially a central governing body that Discovers, Builds, Manages, Runs, Engages, and Measures automation projects across organizations. They provide best practices and insights to the business to identify future automation opportunities.
Furthermore, having a proper CoE in place can help drive IA Change Management and organizational redesign before and after work process disposition.
(Refer to Chazey's article on 3 key success factors for RPA change management for more understanding on Change Management).
How can a Center of Excellence support an IA program?
A CoE is usually comprised of a small group of experts that define and monitor standards, and develop programs across the enterprise. There are mainly four key elements that you need to take consideration when it comes to enabling CoE to support an IA program.
OPERATING MODEL (Click to read more)

First of all, the operating model. There is still a lot of debate about the right operating model for RPA and there is a very simple reason for that: The use of RPA technology does not require deep technical and programming skills. Actually, many RPA developers have no IT background. Therefore, the question about whether or not the RPA CoE should report to IT is answered differently organization by organization.

Another interesting debate is WHERE. More than one third of the companies have built CoE´s in the business units but also with a central IT team within the CIO office. There are numerous CoE operating models and none is perfect. The good news is there are process frameworks and new tools to evaluate what operating model best fits the needs of an organization. Let´s keep in mind that RPA and Hyperautomation are not a destination but a journey. Therefore, selecting one CoE model to start with and then shifting to a new one is definitely an option.

Common models include:

Central

This is by far the most traditional CoE model in the IT world. Keep a tight end to end control to ensure standards are followed at all times. This CoE model is used by nearly 20% of companies. 1 out 5 companies have selected this centralized setup, but we see a decreasing trend. The level of technical expertise in these is high, while the general perception from the users of automation is that the CoE is not very close to the needs and pain points of the operational teams.

2. Federated

This is the preferred model in the business units as these units don't compete with other priorities outside the function. Furthermore, the process to discover a large number of automation candidates is more efficient. However, there are natural disadvantages such as selecting different RPA Software Vendors and setting different development frameworks. Also, there is limited best practices sharing in this type of CoE model. This model has been adopted by almost 20% of the organizations and we see a steady state trend.

3. Hybrid

Often referred called Co-federated, this CoE model has become the most popular model with over 40% of organizations having adopted it. According to our research this model seems to have a correlation with the adoption of RPA across the enterprise. This has also triggered pilots for what is called Citizen Development which means assigning attended BOT licenses to certain users outside the RPA CoE so they can create their own automations. Also, there is less competition of priorities compared to the central model. This model has a number of possible variants. For example, many enterprises using a hybrid model allow for low and medium complexity automations to take place outside the core CoE, but software selection, complex automations and emerging technologies such as Machine Learning and Process Mining remain with the Central team.
PEOPLE AND TEAM (Click to read more)

RPA jobs are not just for IT professionals, every role related to enterprise processes (execution, supervision, analysis, owner) has the opportunity to champion the automation possibilities. A CoE team normally consists of RPA developers, solution architects, business analysts, a controller, a change manager, and an RPA champion. In order to scale automation programs, we recommend building your own RPA operating model.
TECHNOLOGY (Click to read more)

A CoE team will need to discover and orchestrate a wide range of automation tools such as RPA, ML, AI, BPM, and etc.
PROCESS – WHERE DO YOU START? (Click to read more)

Lastly "process" – how do you do it? You start with selecting a CoE leader, then build a CoE framework which confirms the operating model and the team, then maybe you engage some external help to ensure the best practices are applied.
After a successful RPA pilot, many organizations struggle to define a path forward. Establishing an RPA/IA Center of Excellence can help you formulate what level of resources to mobilize, what level of benefits to expect and also what pitfalls to avoid or best practices to implement. It ultimately enables a sustained rollout of your enterprise-wide automation program.
Check out Chazey Partners' ever popular webinar on demand – Implementing a best-in-class RPA Center of Excellence – to learn more the WHY, WHAT and HOW.
[ Para el seminario web de RPA CoE en español,
haga clic aquí
]
More Content
We'll take you to the insights that matter!