By Jim Jameson, RPA Delivery Manager, Chazey Partners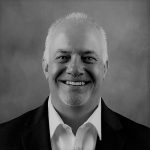 If you are confused between the terms, "RPA Proof of Concept (PoC)" and "RPA Pilot", you are not alone. Many times, the terms are used interchangeably however they have a very distinct meaning. Moreover, in RPA this confusion may lead to the complete failure of your first set of automations.
Wikipeida.com defines the terms as follows:
Proof of Concept (PoC), also known as proof of principle, is a realization of a certain method or idea in order to demonstrate its feasibility, or a demonstration in principle with the aim of verifying that some concept or theory has practical potential. A proof of concept is usually small and may or may not be complete.
A pilot study, pilot project, pilot test, or pilot experiment is a small-scale preliminary study conducted to evaluate feasibility, duration, cost, adverse events, and improve upon the study design prior to performance of a full-scale research project.
Get Real with RPA Proof of Concept
So where do you begin? Many RPA software vendors will provide a Proof of Concept (PoC) automation (bot) to perform a basic process to prove the viability of RPA in the customer's environment. However, these bots are not typically production ready and will require additional work to ensure all business and system rules are accounted for. Moving forward after a PoC may still require procurement of software licensing, software/environment integration, additional coding, business user interaction and training before the bot is ready for prime time. There is nothing wrong with offering free of charge PoC's as long as there's always full clarity and transparency that PoC's are just your first baby step in your automation program. PoC's are not a definitive proof that any given candidate for automation will turn in to a successful bot in a production environment.
Chazey's Viewpoint on RPA Proof of Concept and Pilot
We believe that a Proof of Concept deserves its own special space. We feel a PoC is the right first step to move to a Pilot stage. A real pilot, right after a PoC is a great opportunity to gain the trust of our clients and prove our capabilities in the RPA space. As part of our PoC Offering, we work with our clients to identify the best low complexity automation for the Pilot by performing a Process Suitability Assessment on 3 -5 processes (use cases) and then deciding together which automation to develop. When completed, the bot will be fully functional and production ready including all necessary documentation to support the automation going forward.
Many people/organizations understand the benefits that Robotic Process Automation(RPA) provides but struggle with how to take the first step. Generally speaking, funding of any new initiative is the most difficult hurdle to overcome, and this can be true for RPA as well. Building a business case that identifies the manual steps required, the time it takes to execute a single transaction, the number of transactions per day/month/year along with the number of employees involved with executing the process will lay the groundwork for the first step in the automation journey. This is what a real, well planned and delivered pilot will bring to your organization.
A single PoC is not enough to gain funding for a new RPA initiative. As they say, the devil is in the details, so creating a list (backlog) of potential manual processes using quantifiable data will help sell the idea of automation when the return on investment is recognized up front.
What a Real, Well Planned and Delivered Pilot Will Bring to Your Organization?
When an organization has committed to a RPA pilot, the benefits of RPA will most likely already be recognized. However, the broader range of use cases across business functions such as finance, HR and customer services will start to surface as a result of momentum created by the pilot.
A gap may also exist within IT to support an RPA initiative. However, through a Pilot, organizations will be able to achieve a proper Vendor Assessment and Tool Selection, Process Suitability Assessment, Automation Strategy, Bot Development, Automation Roadmap and establishing a Center of Excellence (CoE).
The use of RPA is a key enabler of growth, efficiency, and control in the ongoing transformation of service delivery in today's organizations.